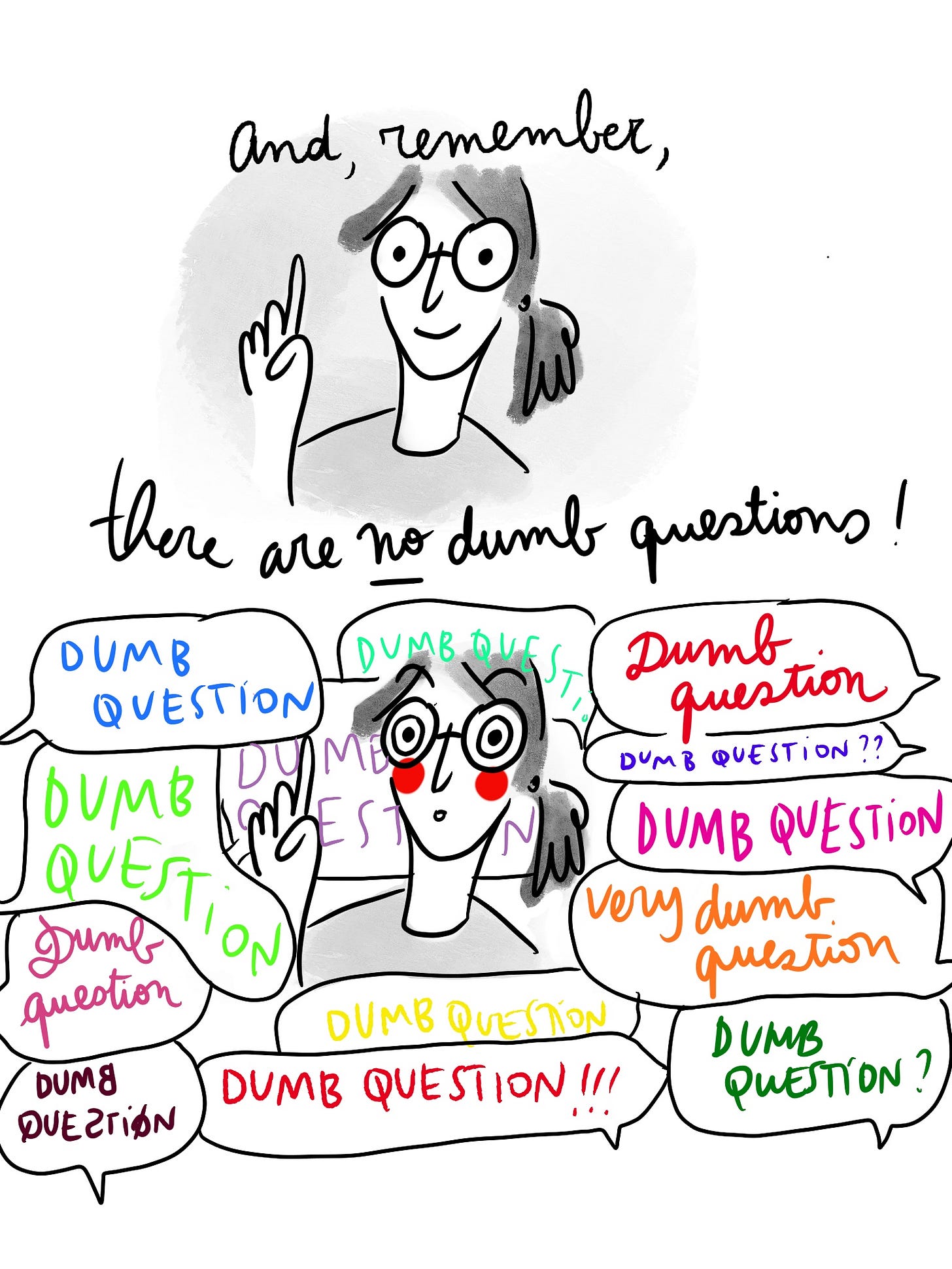 What is The Professional Freelancer?
The Professional Freelancer is a newsletter and community for anyone who wants to be happy and successful working for themselves.
Who runs it?
Me! I'm Anna Codrea-Rado, a journalist, podcaster and campaigner. I started writing The Professional Freelancer back in 2017 when I lost my job and decided to go freelance. I now split my time between running this newsletter, writing a book and campaigning for freelancer workers' rights. You can read more about me and my work here.
What do I get if I pay?
In a nutshell, you get access to resources, tools and support to help get your freelance business to where you want it to be! These includes:
Work opportunities, including a database of who's accepting work right now

Access to the private Slack group and members' directory

Exclusive content such as in-depth guides and resources on increasing your income and clients

Members-only virtual events with superstar freelancers and regular AMAs with me

Plus, you support independent service journalism for the freelance community
How much is a membership?
£9 a month or £90 a year. That's less than the cost of a weekly coffee!
I don't live in the UK, can I still get a membership?
Yes! The Professional Freelancer is a global community. You'll be charged in your local currency.
Can I expense the cost of a membership?
Most likely! Check with your accountant or local tax authorities, but in most cases, membership will count as a tax-deductible expense.
Can I cancel my membership?
Yes! You can cancel at any time, no questions asked.
I can't afford a membership, can I still access content?
Yes! I write a free newsletter every Friday containing freelancing advice, calls for pitches and curated links.
Why do you charge a membership?
The Professional Freelancer is reader-funded. The small percentage of readers who pay make the entire publication possible. The membership model allows me to continue to publish the free version of the newsletter for the thousands of freelancers who read it each week. I chose a reader-funded model over an advertising model because it keeps the publication sustainable. I'm accountable only to my readers, so I can focus on providing them with independent service journalism.
I'm not a journalist, will I get value from a membership?
Yes. While I'm a journalist and my background is in writing, the tools and resources I create are valuable and applicable to all freelancers. We have photographers, marketeers and coaches in our community, so come and join us :)
What is Substack?
The Professional Freelancer is hosted on Substack, a publishing platform for subscription newsletters. You can read more about Substack here.
Who draws the doodles?
That would be Léo Hamelin. She's available for commissions.
My question isn't answered here
Send it to theprofessionalfreelancer@substack.com and I will reply to you directly 💌